Pella
Visual design look and feel for app that helps people take control of their custom home window systems. All User interface design, information architecture,icons, illustrations and interactions designed by myself.
Creative Directors
Ted Bluey

UI Designer
Iriko Gunabe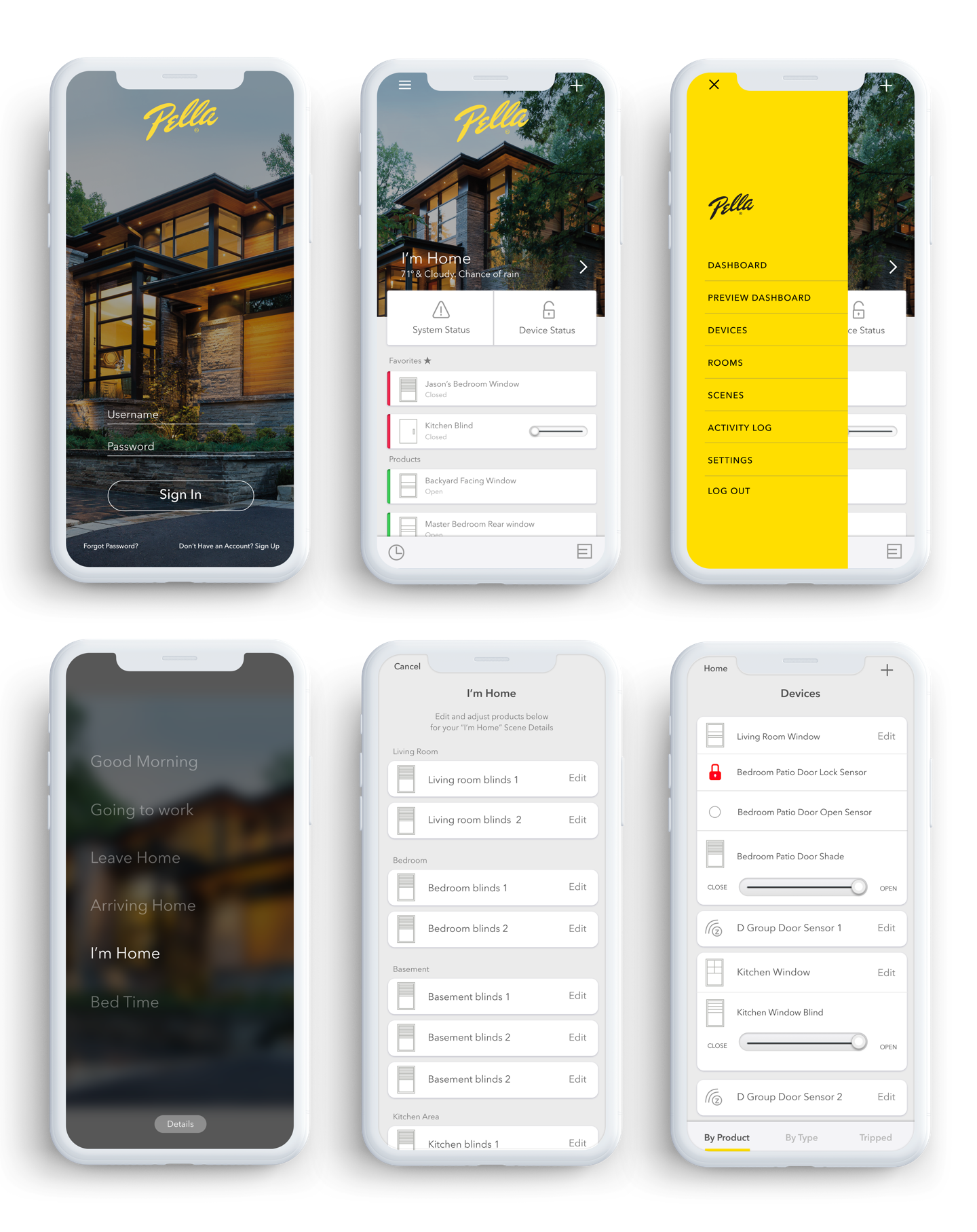 Insynctive Technology
Pella Insynctive Technology lets you monitor your windows and doors so you can see what's open, closed, and locked with an app. You can even raise and lower the blinds built between the glass.
Creative Directors
Ted Bluey, Jack Harding

Art Director
Iriko Gunabe
Director
Bennett Barbakow
Copywriter
Shannon Roy
Production Company
Test Pattern Media
Save the Windows
As the last residential ballpark in America, Wrigley Field's home plate sits 450 feet away from some of Chicago's most historic buildings. While this makes for a unique stadium setting, it also puts many windows and residents in the line of fire from flying baseballs.

To help prevent future windows from breaking, a team of Pella engineers and certified contractors was assembled to come up with a sturdy solution to be installed at 1032 Waveland Ave. We sat down with Pella Engineering Specialist Matt Waldren to learn more about the testing, design and installation process.
Why 1032 W. Waveland?
Built in 1909, this historic gem is right behind Wrigley's left field bleachers, 450 feet away from home plate. Its prime location means it has been peppered by home run hits since the ballpark opened in 1914. And now, thanks to Pella and the Cubs, 1032 W. Waveland is ready for the 2018 season – with new home run-resistant windows.?
Creative Directors
Matt Klug, Jack Harding

Designer
Iriko Gunabe
Director
Nick Enriquez
Cinematographer
John Chema

Copywriter
Shannon Roy
Production Company
Stun Creative
Home →
© 2022 Iriko Gunabe. All Rights Reserved.