Virgin America's
First class shoe
Hot on the heels of Nike's auto-lacing MAG is Virgin America's totally unexpected and downright futuristic "First Class Shoe." Made in collaboration with Eleven Inc and Italian design geniuses over at SearchnDesign, this game-changing shoe boasts a covey of high-tech attributes including a USB port near the top line to charge your smartphone, mood lighting, Wi-Fi, and a tiny monitor fitted on the tongue that lets you play and watch your own videos. As far as the makeup goes, the hi-top receives an Italian white leather upper, a rubber outsole, and a stainless steel seat buckle wrapping around the uppermost part of the shoe.

Interested buyers can bid on Virgin America's "First Class Shoe" on eBay with proceeds being donated to Soles4Souls—"a not for profit global social enterprise committed to fighting poverty through the collection and distribution of shoes and clothing," according to the organization's mission statement. Take a look at the photos above and watch the video below to see it in action. The shoe finally sold on eBay for $98,000 for a single pair and was also featured on Hypebeast
Creative Directors
Ricard Valero, Chad Leitz

Social Art Directors
Iriko Gunabe, Jacob Hellstrom


Photographer
Iriko Gunabe

Social Copywriter
Julie Blakley


CCO
Mike McKay

Design & Manufacturing
Rob Heppler, Searchndesign
Work Hard.
Hawaii Hard.
Assisted in the launch of the "Work Hard Hawaii Hard" campaign in order to notify Bay Area professionals of the new airline's route to Hawaii.
Creative Directors
Ricard Valero, Chad Leitz

Art Directors
Kris Wong


Designer
Iriko Gunabe




CCO
Mike McKay

Social Copywriter
Julie Blakley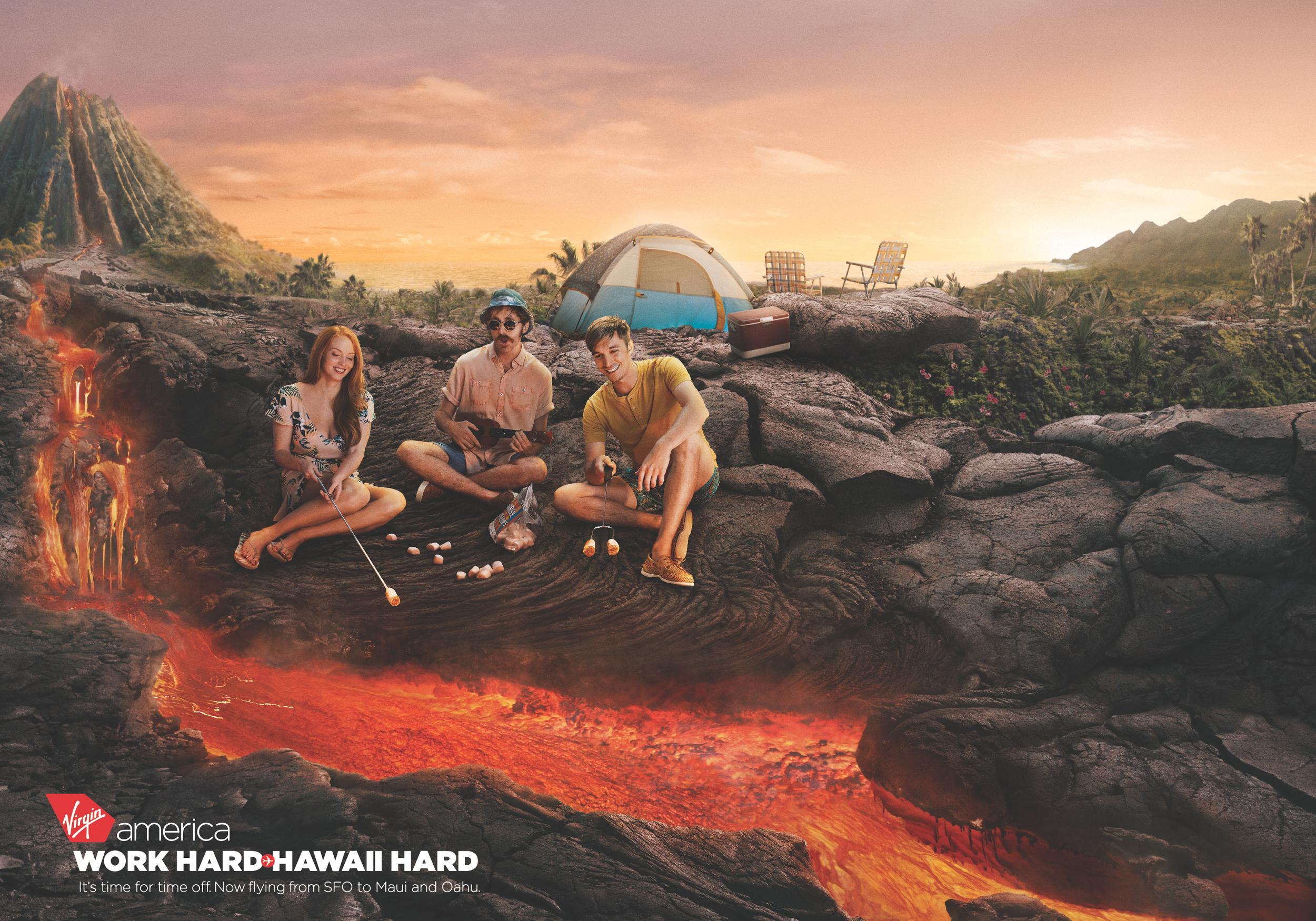 Home →
© 2022 Iriko Gunabe. All Rights Reserved.